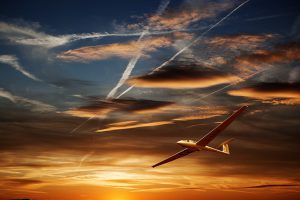 Since I went public with my new book project a few weeks ago, I have been confronted with the following statement almost every day:
"Michael, you also have a stressful job, travel a lot, have a family and two children. How do you still have time to write 6 books in 6 months?"
The answer is quite simple for me:
Passion
"Passion for the topic "sales", passion to motivate others, passion for positive changes in life, passion for the idea of a larger service concept in Germany and the passion to pass on my knowledge".
Of course, there are many other points that are necessary for a successful implementation. But passion is the energy that drives you incessantly. If everything goes as you want it to, in moments where there are no hurdles, it is easy to move forward. But there are also the difficult moments. Situations in which maybe something doesn't work as you want it to, in which maybe you take a step backwards or don't feel any progress. It is precisely in these moments that the will to succeed is needed and this is the passion.
Passion is like thermals for a glider pilot. It drives you up and lets you cross a mountain in a lightness that seemed insurmountable a moment before. Without this thermals you can get stuck on the smallest hills.
Professional and private
The same passion as for the topic "selling is for everyone", I have in all my activities. This applies both privately and professionally – to my former employers and, of course, to my current job. BIM, the digitalization of the construction industry and helping my customers to successfully master this change, this is the wind in my sails. Passion is the energy that drives me. It is the motivation to go positive into the day even in stressful moments and to master the tasks. Yes, money is important in life and enables you to make a living. But money will rarely help you to cross insurmountable obstacles. This creates passion.
So always look for a task that you enjoy and for which you feel the fire in you.
For this reason I share my passion with you: "Selling is for everyone".